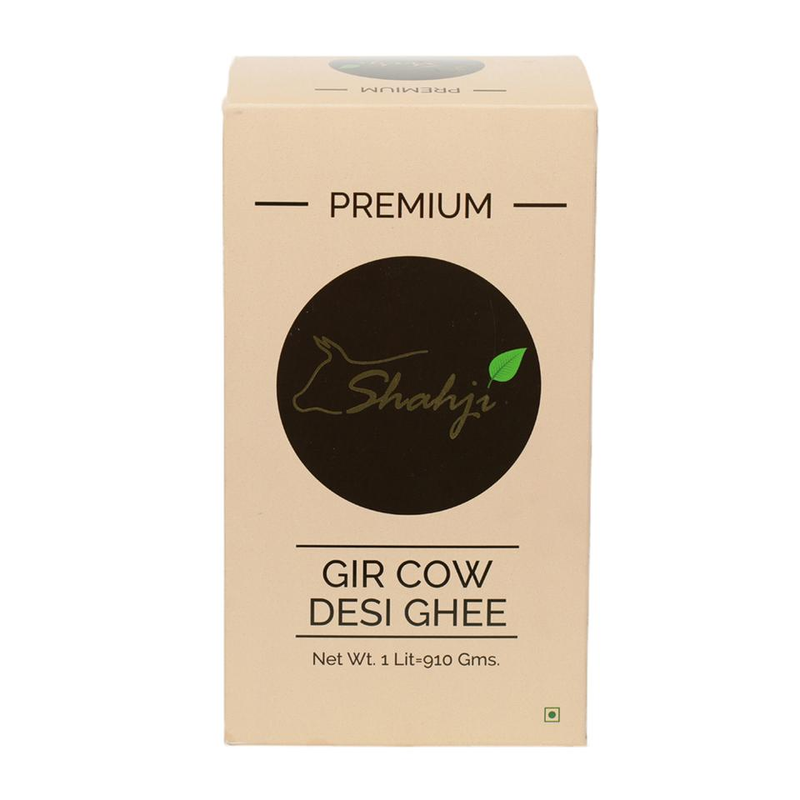 Shahji Premium Gir Desi Cow Ghee
About this Product
The Gir is the finest cow breed in India. Shahji Gir Cow ghee is made from pure Indian Breed Gir Cows. The cow are grass fed and the ghee is made over a low flame , cooking for several hours in a ghee pot in order to achieve the highest quality results. The ghee is made in small batches , guaranteeing freshness and flavour.
Each of these items are handmade by passionate creators & might slightly vary from one another - but that's what makes it special.
Crafted By:
Shahji Desi Ghee
We are a family owned business running since the last 62 years. Started by Late Shri Arjun Das Ahuja, in Meerut in 1957, who started by selling milk and was fondly called 'Shahji' by people around him...
read more
Visit store
Delivery Details
Delivery within 10 days across India.
Free delivery above ₹500 from Shahji Desi Ghee
Have any doubts related to product?
CONTACT US
3rd Floor JRK Heights, 5th Main, 23rd Cross Rd, Sector 7, HSR Layout, Bengaluru, Karnataka 560102
FOLLOW US