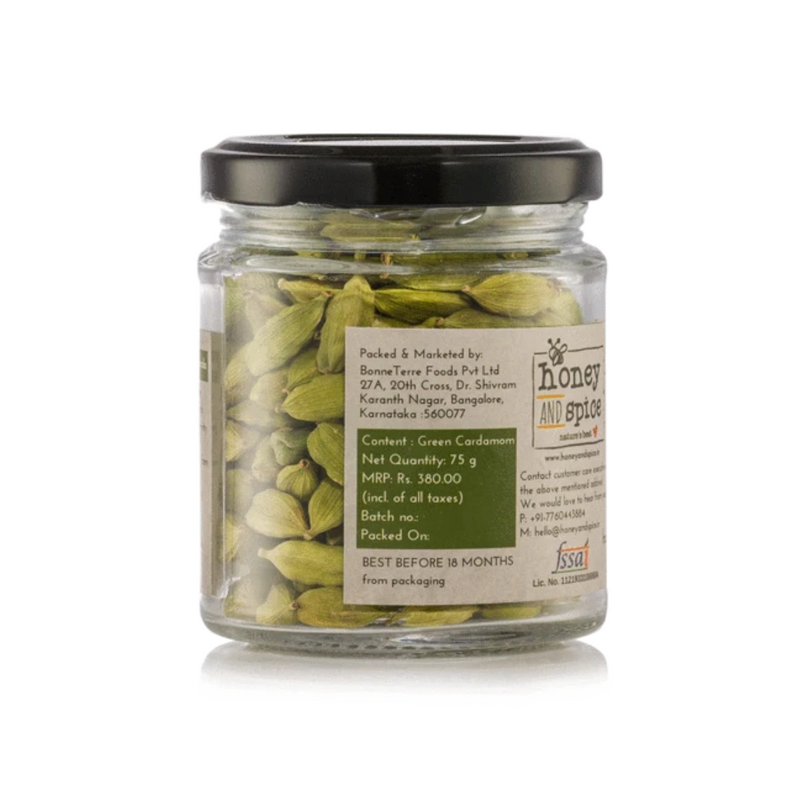 About this Product
Cardamom, also known as the 'Queen of Spices' in India belongs to the family of ginger. One of the oldest spice cardamom is indigenous to India and is known for its rich fragrance and complex flavors.
Each of these items are handmade by passionate creators & might slightly vary from one another - but that's what makes it special.
Crafted By:
Honey and Spice
We produce and market only 100% natural products with sustainable methods. Each product you buy, helps support tribal communities who are struggling to thrive in the modern world....
read more
Visit store
Delivery Details
Delivery within 10 days across India. Orders shipped within 24 hours
Free delivery above ₹0 from Honey and Spice
Have any doubts related to product?
CONTACT US
3rd Floor JRK Heights, 5th Main, 23rd Cross Rd, Sector 7, HSR Layout, Bengaluru, Karnataka 560102
FOLLOW US