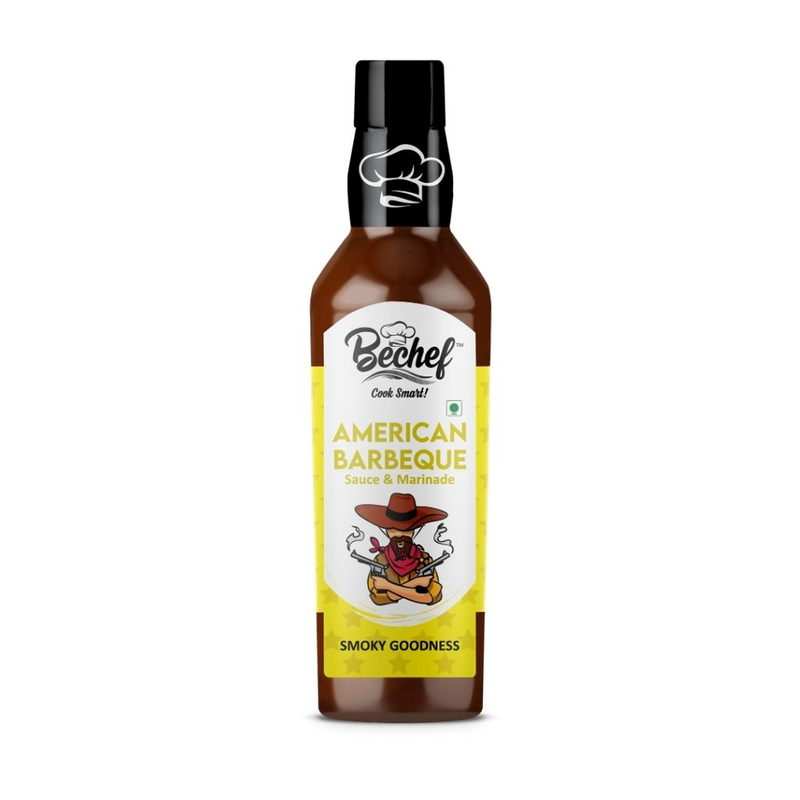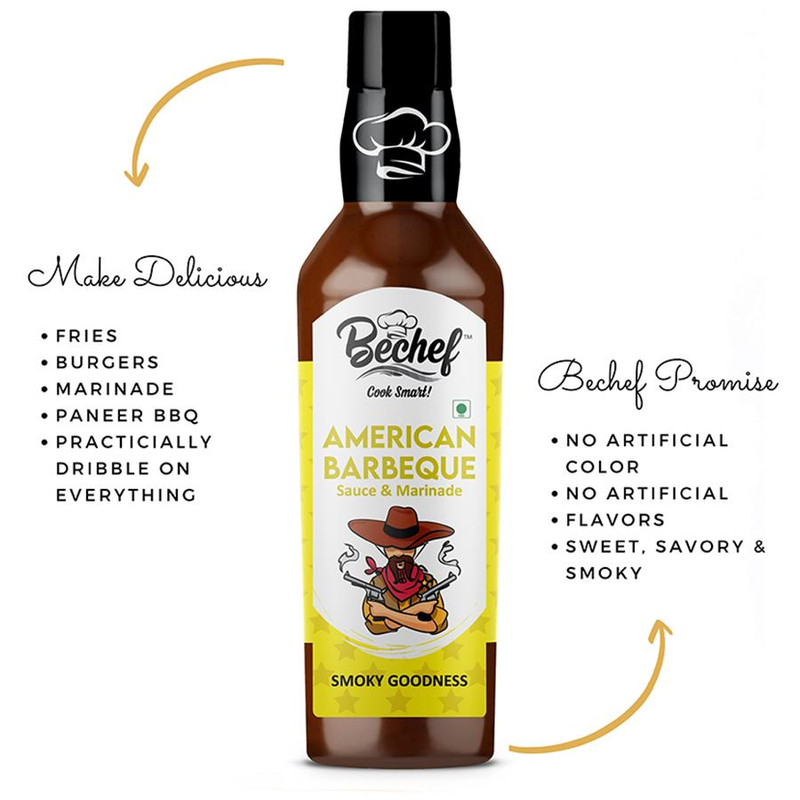 About this Product
American Barbecue Sauce is smoky, savory and sweet. Use it as a marinade, for basting, as cooking sauce or as dip or chutney for meats and veggies. Ingredients: Tomatoes ( Chopped And Pureed ), Red Capsicums , Onions, Jalapenos, Cilantro, Vinegar, Olive Oil, Garlic, Chillies, Apple Cider Vinegar, Mustard Paste, Soya Sauce, Sugar, Salt, Sodium Benzoate, Xantan gum, Mixed Spices
Each of these items are handmade by passionate creators & might slightly vary from one another - but that's what makes it special.
Crafted By:
bechef
BeChef as a brand is dedicated to celebrate the Chef in you ! We have come up with easy to use products that oomph up your life....
read more
Visit store
Delivery Details
Delivery within 10 days across India.
Free delivery above ₹500 from bechef
Have any doubts related to product?
CONTACT US
3rd Floor JRK Heights, 5th Main, 23rd Cross Rd, Sector 7, HSR Layout, Bengaluru, Karnataka 560102
FOLLOW US